ON THE NIEUWKOOPSE PLASSEN SAILING STARTS AT NIKANO
At Nikano, boat rental Nieuwkoop you can enjoy the Nieuwkoopse Plassen with a electric boat, canoe, kayak or SUP board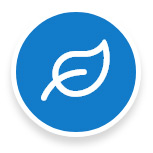 At first glance, the Nieuwkoopse Plassen is a beautiful, typically Dutch landscape. But there is much more. Discover the unique Lake District!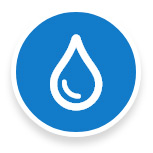 Sailing the Nieuwkoopse Plassen you will discover the secrets of the swamp, from a small ditch you can sail straight into the open lake.
Boats, Canoes, Kayaks and Supboards
Welcome to boat rental Nikano in Nieuwkoop, we rent whisper boats, canoes, kayaks and supeboards. Nikano has two branches, one is located in Noorden (municipality of Nieuwkoop), this one is on Nieuwkoopse Plassen and the other is located in Roelofarendsveen near Veense Bukker on beautiful Veense Polders.
A beautiful nature reserve in the middle of Het Groene Hart
In collaboration with Cafe de Klinker, we offer various packages
CANOES & KAYAKS
Rent a canoe? Rent a kayak? or rent a Canadian canoe? Most people rent the single-person kayak mainly to cover long distances through the beautiful nature of the Nieuwkoopse Plassen or through the Veense Polders in the middle of the Groene Hart. The two-person kayak is mainly used for groups with children. Then we have the Canadian canoe that is ideally suited to make a relaxing trip and also has more space. Enjoy sailing in Nieuwkoop!
STAND UP PADDLE BOARDING
Everyone can learn to suppen, with the advent of suppen the ultimate surfing feeling can be experienced a lot easier and also in lesser high waves. That is why we also give introduction lessons and trips including clinics. Under supervision you learn how to stand and the technique of paddling, in order to get as well as possible ahead and to be able to make beautiful turns.
Boats
Rent a whisper boat? Renting a whisper boat is ideal for families with small children and for those with reduced mobility. The whisper boat makes almost no noise so you can socialize with each other without the noise of an engine and also reach places where no motor vessels are allowed. Parents with children and grandfathers and grandmothers can all enjoy a wonderful day out when they rent a whisper boat.
Sailing in Nieuwkoop with Nikano

We also organize very nice super tours
Nieuwkoopse Plassen and in the Veense Polders.
"Sailing on the Nieuwkoopse Plassen is a wonderful experience!"
Have you become enthusiastic and infected with the supvirus?

Buy Supboard?
Become a fan of suppen? Buy your own Sub Board. We are a dealer of Red paddle Co and Fanatic Sups. The inflatable supeboards from Red Paddle are one of the best in the world. Fantatic is a real water sports brand focused on various water sports.
Enjoy a whisper boat on the Nieuwkoopse Plassen